With two rounds left of the US Open will Martin Kaymer be able to hold on?
In an article written by Ewan Murray at Pinehurst for the The Guardian on Friday he wrote: "It is debatable which group would be more annoyed by Martin Kaymer's Friday Pinehurst procession: the remainder of the field or the office bearers at the United States Golf Association.

Kaymer's grip on the 114th US Open has tightened to the extent that this is now his tournament to lose. A flawless second round of 65, his second in a row, created a US Open record for a 36-hole aggregate score. Kaymer sits at 10-under par, with a "catch me if you can" sign pinned on his back."

This is not what the USGA thought would happen going into this tournament.

They thought that this course would challenge the players differently then other courses.
The last player to reach double-digits under par heading into the weekend of a US Open was also the first: Rory McIlroy at Congressional in 2011. The Northern Irishman eventually won by eight.
"It's just very, very satisfying," Kaymer added. "I said to my caddie there were a couple of shots today that I was surprised how good they were, because I was not expecting to hit it that close."
It must be recognized that Kaymer was playing in relatively favourable conditions. Two-thirds of an inch of rain fell on Pinehurst No2 during a thunderstorm on Thursday night, thereby softening the course for the second round's early starters to an extent that the USGA would not have wanted.
McIlroy, at one-under, still has aspirations of glory. His second-round 68 included a fine back nine of 33. Ian Poulter is level par, one clear of the defending champion, Justin Rose.
This tournament is coming down to the importance of a short game and the touch that comes with it.

I feel extremely sad for Phil Mickelson as the putts did not seem to want to drop for him yesterday.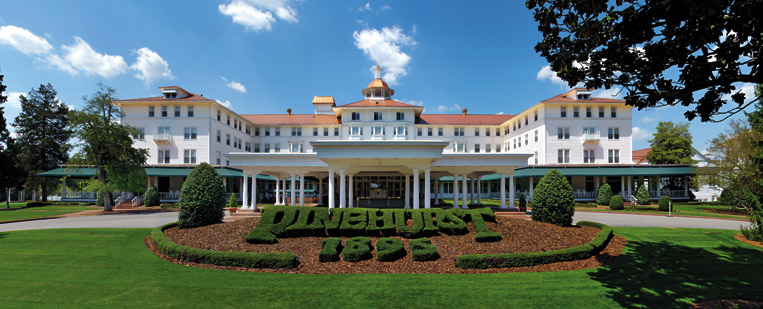 Enjoy the last two rounds of the US Open.

Having got engaged at Pinehurst this course holds a very special place in my heart.

I love the history and passion that is put into this tournament and couldn't be more excited that its being played at Pinehurst.