Couple weekends ago at the Bridgestone PGA Event featured lots of great photos.
Here are my favourites of Tiger Woods. I decided to feature them leading into the weekend to put a smile on you Tiger fans faces because Tiger is actually smiling....we don't see this too often!
Tiger Woods said he enters golf's Deutsche Bank Championship feeling no ill-effects from the back spasms that dropped him to his knees during the final round of the U.S.
"I've gotten treatment every day, two to three times a day, And it feels good." Tiger was quoted.
Here's to hoping we see more smiles this weekend!!!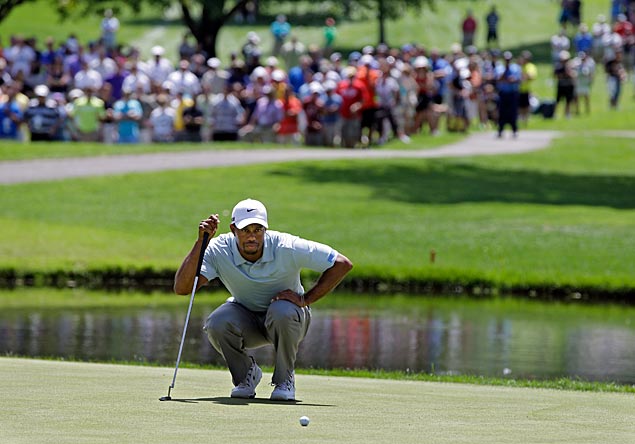 Best dressed goes to Rickie Fowler: