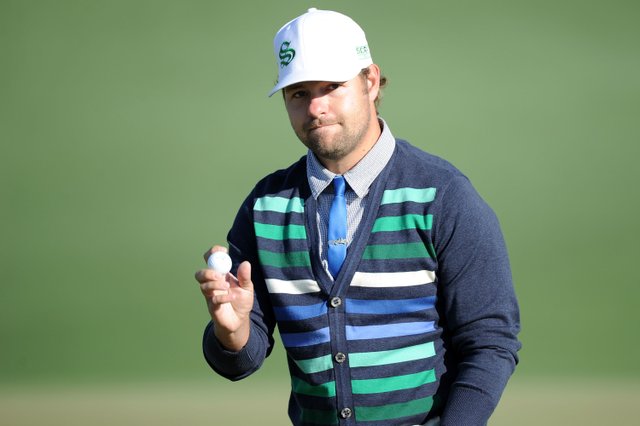 New up and coming professional golfers are what the game of golf is all about.

One to look for in the 2013 season is American Ryan Moore.
Ryan was born in Tacoma, Washington on December 5th 1982.

After completing High School Ryan accepted a scholarship to UNLV, where he lettered in all four seasons for the Rebels and graduated in 2005.

Ryan's degree was in communications and public relations.
Moore is known for his success as an Amateur which includes:

U.S. Amateur, the Western Amateur, the U.S. Amateur Public Links (also won in 2002) and the NCAA individual championship.

Moore won the Haskins Award in 2005 which is the award for outstanding collegiate golfer in the nation. He placed 13th at the 2005 Masters, winning low amateur.

Ryan turned pro and worked his way up the payroll and world ranking.
Fast forward to 2010, where Moore had a very successful year with six top-10 finishes. On the PGA's Tour money list he was 32nd with earnings of $2,374,823.

Fed Ex Cup standings he ranked 21st , world ranking he placed 42nd in the FedEx Cup Standings, and 45th in the world rankings.
At the Justin Timberlake Shriners Hospital tournament in October 2012, Moore won for the second time on the PGA Tour.

In 2012 Moore brought in $2,858,944.
Moore is now proud to be officially part of the "Adams Golf" Team. Ryan does not feel that it is necessary to have contracts and chooses his clubs based on what works for his game.

Before signing a contract with Adams he used their product for two years.
Interesting statistic is: "The driver statistics alone from playing Adams in the last 2 years have been astounding enough (he spent most of the last 2 years in the top 5 in total driving: distance and accuracy combined)."