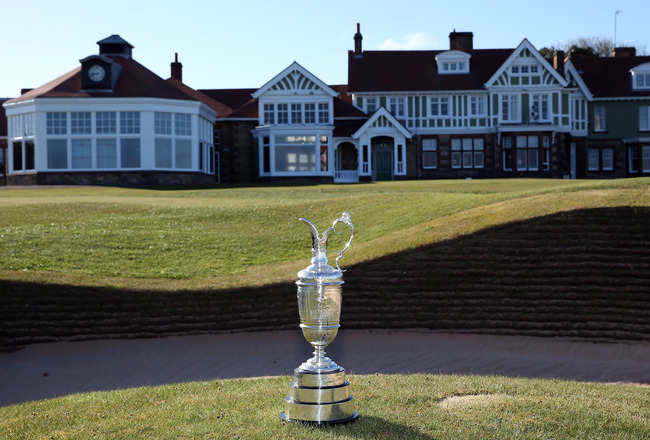 I wasn't able to watch the final round of the British Open unfortunately.

But I did receive a text with who won. One Word: Phil.

I responded with Phil who?

Going into the day the only three names I thought I would hear would be Hunter, Lee and Tiger…I was shocked to hear that Phil had was able to grind out an impressive 66 to win the tournament.

It is exciting to see that this was his first British Open win so I am happy for him and his family.

I only know that my friend Leanne will be beyond ecstatic that her favourite lefty won another even!!

This just gives her one more reason to chirp me about being a Tiger Woods fan and I am none too happy about this.

So to all you lefty's out there….congrats.
"It's a huge difference in emotions to be so down at the U.S. Open and to try to use it as motivation, and to turn it around in the space of a month," Mickelson said. "I really felt it could have gone either way, it could have gone south, but I was playing some of the best golf of my life, and I didn't want it to stop me.
"To play probably the best round of my career, hit some of the best shots I've ever hit, certainly putt better than I've ever putted -- it's a day I'll always cherish and remember for the rest of my life."
When Tiger got up to the address the media he stated this about his drought: "
I've won 14 of these things, and in that spell where I haven't won since Torrey (Pines, 2008), I've been in there. It's not like I've lost my card and I'm not playing out here. I've probably been in about half the majors on the back nine on Sunday with a chance to win. I just haven't done it yet, and hopefully it will be in a few weeks."
If there's any consolation, he said, "it's because Phil got to three (under par). If he'd posted one, I think a lot of us would be a little more ticked than we are right now. But he posted three. That's a hell of a number."
I find it really hard to believe that the course these PGA players played ever looks this good considering how brown It looked on TV.